UNDERSTAND EACH OTHER BETTER
The Center for Sociocultural programs «People IN» has won an open grant competition for the development of practices to help children and young adults in a vulnerable situation with the project «Culture of Russian sign language».
It is designed to develop the skills of expressive Russian sign language in children with hearing impairment through intra-family interaction. Which in turn will help to establish socialization and adaptation of participants in the world of speaking and hearing people.
The course is designed for children under 18 years old with hearing impairment in families with hearing parents and in families with parents with hearing disabilities from Moscow and the Moscow region.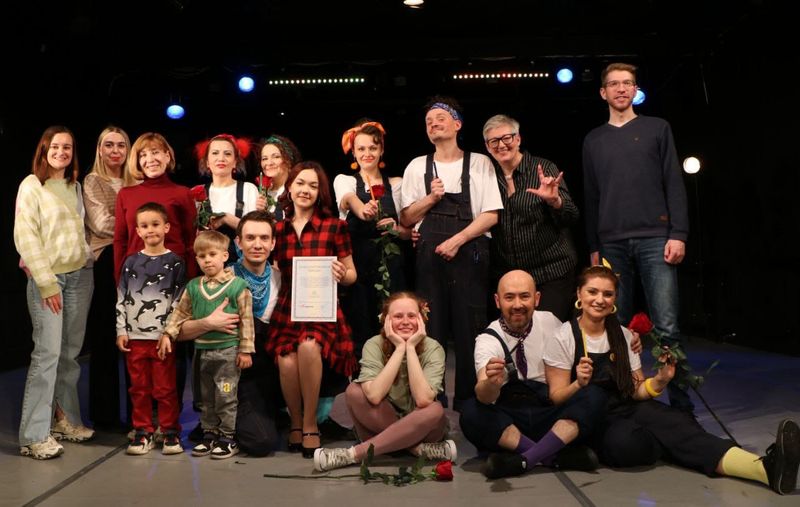 Meetings will be held in groups (8 children and 8 parents) every week on Saturdays in Moscow: 3 meetings at the Slovo Museum at VDNH and 9 meetings at the I. D. Sytin Museum on Tverskaya 12.
From 1th of October of this year to June 2023, 6 groups will participate in the project. The period of participation of one group in the course is 3 months.
If you have any questions, you can contact by phone: 8 (905)535−52−60 (WhatsApp) or email: surdo@peoplein.ru
---
The start of the course is timed to the International Deaf Day and the celebration of the anniversary of the Moscow City organization of the All Russian Society of the Blind.
The project is being implemented with the grant support of the Charity Fund «Absolut-Help»
The project manager is — Daria Katidi, an acting teacher, an actress of the NEDOSLOV theater.
Project Partners: